Reptiles At Livefoods
Here at Livefoods Unlimited we keep and breed a variety of reptiles. We specialize in the husbandry and breeding of small Australian lizards and Livefoods Director Rob Porter has written extensively on these reptiles during his 35+ years of working with lizards. A full list of Rob's publications is available in the bibliography, some of which are available for download. He has also written and contributed to two recent books covering this subject, which are also available to purchase from our Books & Publications page.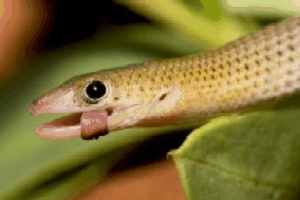 A full list of reptile species maintained and/or bred at our facility can be found under the Live Reptiles link above and shows the extent of the collection with the geckos, legless lizards and monitors particularly well represented. Caresheets are also available for some species in the link above and additional sheets are being added on a regular basis. Captive bred offspring availability is seasonal with most species offered between December and May, although there are waiting lists for some species so it is advisable to get your order in early.

Reptiles can be air freighted throughout most of Australia with pick up required from the closest airport to the customer that is serviced by Australian Air Express (AaE). All the necessary permits and paperwork required by the customer's relevant state authorities must be completed before any shipment can be dispatched.

Many of the excellent photographs illustrating the reptile pages on this site have been kindly provided by Gunther Schmida. Gunther has been photographing Australia wildlife for many years and his iconic book "Cold-blooded Australians" is still a much sought after publication, some 25 years after it was first published. If you would like to contact Gunther please email him by email at ggg32@bigpond.com.