Boyd's Forest Dragon (Caresheet)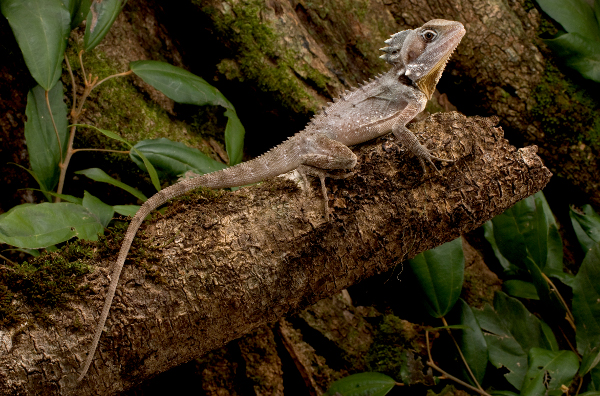 CAPTIVE HUSBANDRY

In the past Boyd's forest dragons (Hypsilurus boydii) have been considered difficult and fussy captive requiring specialist care. However, recent experience by a number of breeders have show this not to be the case provided some basic parameters are met. Like their southern relatives the angle-headed dragons, Boyd's tend to adjust their body temperature to suit the ambient temperature of their surroundings, in other words they don't really thermoregulate by basking but merely adopt the surrounding air temperature. To this end they don't cope with extended periods of high temperatures, i.e. 35C or more. They also require a consistently high humidity in their environment so regular spraying of the enclosure is essential, possibly as much as twice a day during summer. Like many dragons they don't recognise a bowl of standing water very well but will often respond to dripping water to drink. Setting up a drip system or self-contained waterfall in the enclosure works well but if this isn't possible it is a good idea to drip water over the snout 2-3 times a week to initiate a drinking response, this will ensure your captive dragons don't become dehydrated. Apart from these environmental issues their general care is pretty straightforward and they are not particularly fussy eaters eagerly consuming the standard insect items such as crickets, cockroaches and mealworms. They like rough, vertical branches to perch on and the addition of artificial or live plants will provide them with extra cover and security. Keep at least part of the cage substrate constantly moist as this will help maintain humidity but also provide the female with a suitable place to lay her eggs.

CAPTIVE BREEDING

With ideal conditions female Boyd's forest dragons will begin to breed in the second or preferably third year. Sexing adult dragons is very easy due to the larger size of the males and their more pronounced crest and scales on the throat. Mating usually takes place in early spring and the female will lay the first of her 3-4 annual clutches in September/October with subsequent eggs laid about every month after that through to late January. The eggs will be laid in a shallow hole in the cage substrate and can be dug up and transferred to an incubation container and maintained at around 24-25°C. I prefer to use sphagnum moss for the incubation medium with about 75% of the water squeezed from it before the eggs are embedded in the moss. At the above temperatures incubation will take about 75-85 days.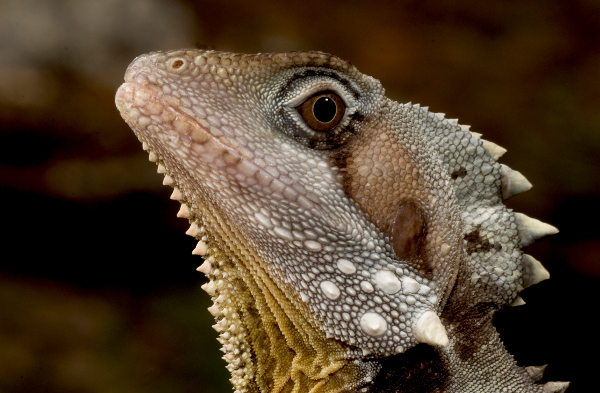 CLOSE UP OF THE HEAD OF A MALE BOYD'S FOREST DRAGON SHOWING THE IMPRESSIVE CREST AND ENLARGED THROAT SCALES