Pilbara Smooth Knob-tailed Gecko (Caresheet)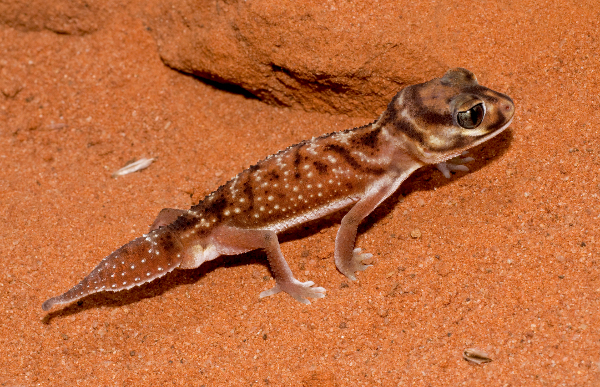 CAPTIVE HUSBANDRY

The Pilbara Smooth Knob-tailed Gecko (Nephrurus levis pilbarensis) is the most commonly maintained species of knob-tailed gecko and one of the easiest to breed. Being dependent on cool humid burrows in the wild, one area of the enclosure must kept permanently moist and contain one or two retreats for the cage inhabitants. Failure to provide adequate humidity will eventually manifest itself as shedding problems and ultimately the death of the lizards as they become severely dehydrated. All of the smooth skinned knob-tails (e.g. N. levis, N. laevissimus, N. stellatus) enjoy a relatively deep substrate where they can excavate their own burrows. Fine sand around 10-12cm deep is ideal. Like most geckos, these knob-tails don't require high temeperatures, with one end of the enclosure heated to about 30-32°C by using a heat pad or a low wattage blue or red bulb, which will not affect the animal's nocturnal habits. Winter temperatures can be considerably lower, even down to single figures without causing any harm. They are not particular about their food and will accept almost any insects taking 4-5 items in one sitting with great gusto. Gravid females in particular have prodigious appetites. Regular dusting of food items with calcium/multivitamin powders are beneficial again particularly for breeding females.

CAPTIVE BREEDING

Pilbara knob-tails will breed readily once they are 2-3 years of age. It is possible to breed them in their first year but this is not advised as it puts tremendous strain on the females and may ultimately shorten their life expectancy. One male may be maintained with 2-3 females who will begin laying their clutches of eggs around September after 8-10 weeks of cooler weather over the winter months. Clutches will continue to be produced right through summer and into autumn about four weeks apart, with as many as nine clutches being recorded over one season. Females that are ready to lay their eggs become quite restless and will often excavate extensively for one or two days before actual egg-laying until they are satisfied with the egg-laying site. Eggs should be transferred to an incubator immediately after laying to ensure they are not disturbed by the excavations of other cage inhabitants. At 28-29°C the eggs will hatch in 65-80 days. The hatchlings will shed their skin within 24 hours of emerging and are ready to take on the world pushing themselves up high on their tiny legs and waving their tails from side to side if threatened or surprised. Feeding on small crickets and cockroaches will begin 4-5 days after hatching.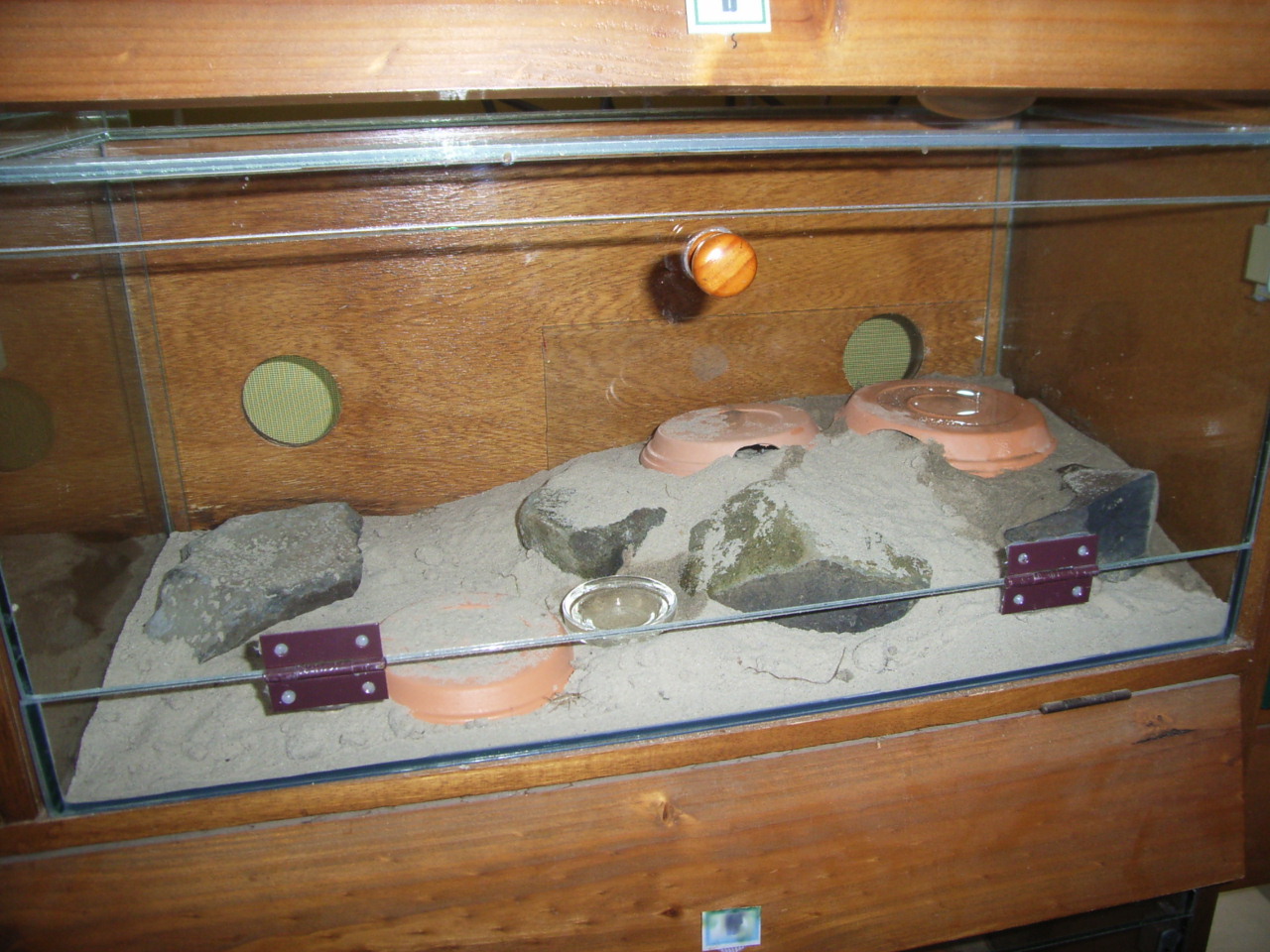 EXAMPLE OF A SUITABLE CAGE SET UP FOR PILBARA KNOB-TAILED GECKOS. NOTE THE MOISTENED AREA OF DEEPER SAND TO THE RIGHT OF THE CAGE