Eastern Hooded Scaly-Foot (Caresheet)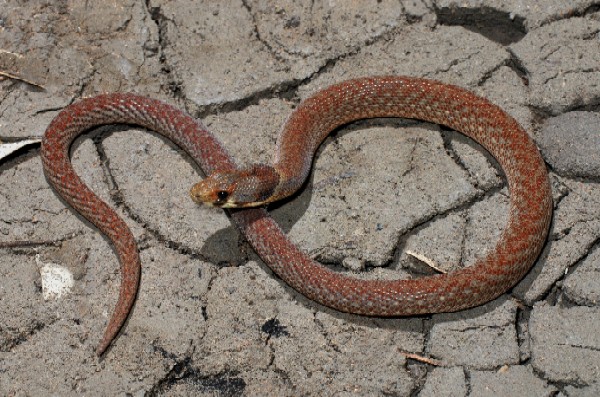 CAPTIVE HUSBANDRY

Like many of their legless lizard relatives,the Eastern Hooded Scaly-foot (Pygopus shcraderi) are easy to maintain in captivity. The enclosure needs to be reasonably large but not huge as they are not extremely active lizards, 90 x 45 x 45cm high is adequate to house 2-3 specimens. A fine sand substrate is ideal and several hiding places should be supplied scattered through the enclosure. Small flat rocks, pieces of bark or up turned pot saucers are all fine. A small grass clump for the lizards to climb through should be provided, although they eem less inclined to use this than the common scaly-foot (P. lepidopodus). A low wattage heat pad under one end of the enclosure should be provided giving a temperature of about 32°C at the surface. This can be left on 24 hours a day but should probably be turned off at night in winter to simulate a cooling period. They do not appear to have any special lighting requirements but it is important to provide a photoperiod and if this is supplied by artificial light it may be beneficial to install a low rated UV globe or tube, e.g. a 2.0 UV light. They are not fussy about their food and will readily take crickets, cockroaches, mealworms, etc. rapidly learning to accept them from tweezers. They are more capable hunters than some of the other scaly-foot species so live prey can be left in the cage for them to locate and capture themselves. Provide a water dish and also give the enclosure a good spraying a couple of times per week.

CAPTIVE BREEDING

Personal experiences suggest this is the easiest of the scaly-foot species to breed. Females will produce at least three clutches in a season if the conditions are right and plenty of food is provided. The eggs are usually laid between October and January and are relatively large and very elongate in shape. A small plastic container with lid is provided with an access hole cut into one side near the top and is half filled with sand which is kept constantly moist. Females will lay their eggs directly on top of the sand with no effort to bury or conceal them. Eggs are incubated in moist sphagnum moss at 28-29°C and take about 60-70 days to hatch. The hatchlings are exquisitely patterned iniature replicas of the adults and will begin hunting small crickets about a week after hatching.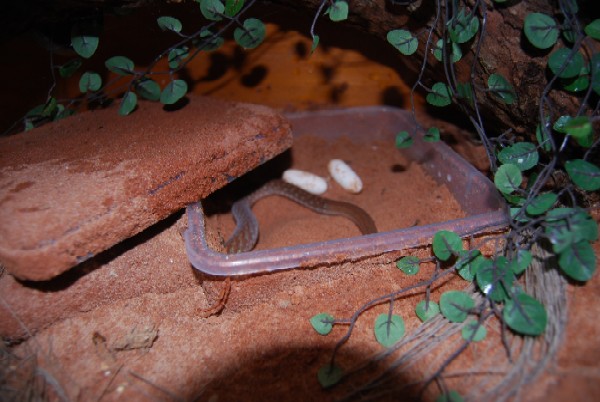 LID OF LAYING CONTAINER REMOVED SHOWING THE FEMALE EASTERN HOODED SCLAY-FOOT LEAVING HAVING JUST LAID A CLUTCH OF TWO EGGS